Launch of the 2022 Digital Transformation Pack - Aerospace Growth Partnership
The new Digital Transformation Pack has been launched by the Factories of the Future Working Group of the Aerospace Growth Partnership. 
Recognising the challenges that many businesses face when looking to adopt digital technologies, this new pack aims to provide an overview of the support available across the UK, for Aerospace manufacturers embarking or progressing on a digitalisation journey.
The pack contains:
An overview of how 'Digitalisation' can benefit your business
A guide for SMEs on where they can find help and support
A selection of case studies from manufacturers who have implemented digital technologies
The Aerospace Growth Partnership (AGP)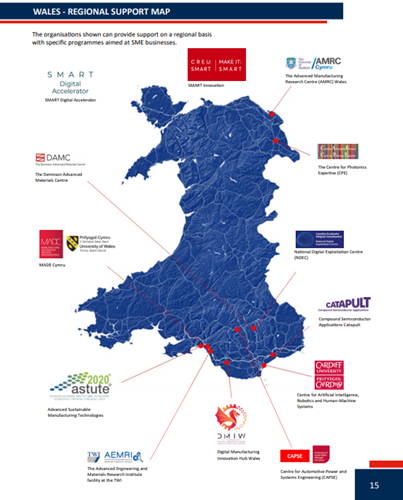 The Aerospace Growth Partnership (AGP) is a strategic partnership between the UK Government, industry and other key stakeholders, established to secure the future of the aerospace industry in the face of an ever changing, and increasingly competitive global landscape. This partnership is intended as a vehicle to tackle barriers to growth, boost competitiveness and exports and grow the number of high value jobs in the UK.
Stephen Cowan VP, General Manager of GKN Fokker Landing Gear and the Aerospace Growth Partnership Manufacturing & Supply Chain Working Group Chair; calls UK Aerospace supply chain businesses to review their Digital Strategy and determine whether it is delivering the future capabilities the business needs.
"The pathway to building our future industry is founded on the successful adoption of digital technologies and all parts of the supply chain will be affected. Every business needs to chart its own journey on the road to adopting digital technologies and this Support pack is designed as a useful reference to helping the planning and implementation."
"If you don't have a digital strategy, then now is the time to create one, so reach out to one of the organisations in the Support pack and get started on your digital journey."
The Digital Transformation Pack can be downloaded here.