Our Machine Tool Facility (MTF) is a purpose-built machine area and Industry 4.0 Demonstrator. Housing a range of technologies from robotics and IoT, to digital twins and AI; the MTF is supported by numerous technology partners throughout the manufacturing industry.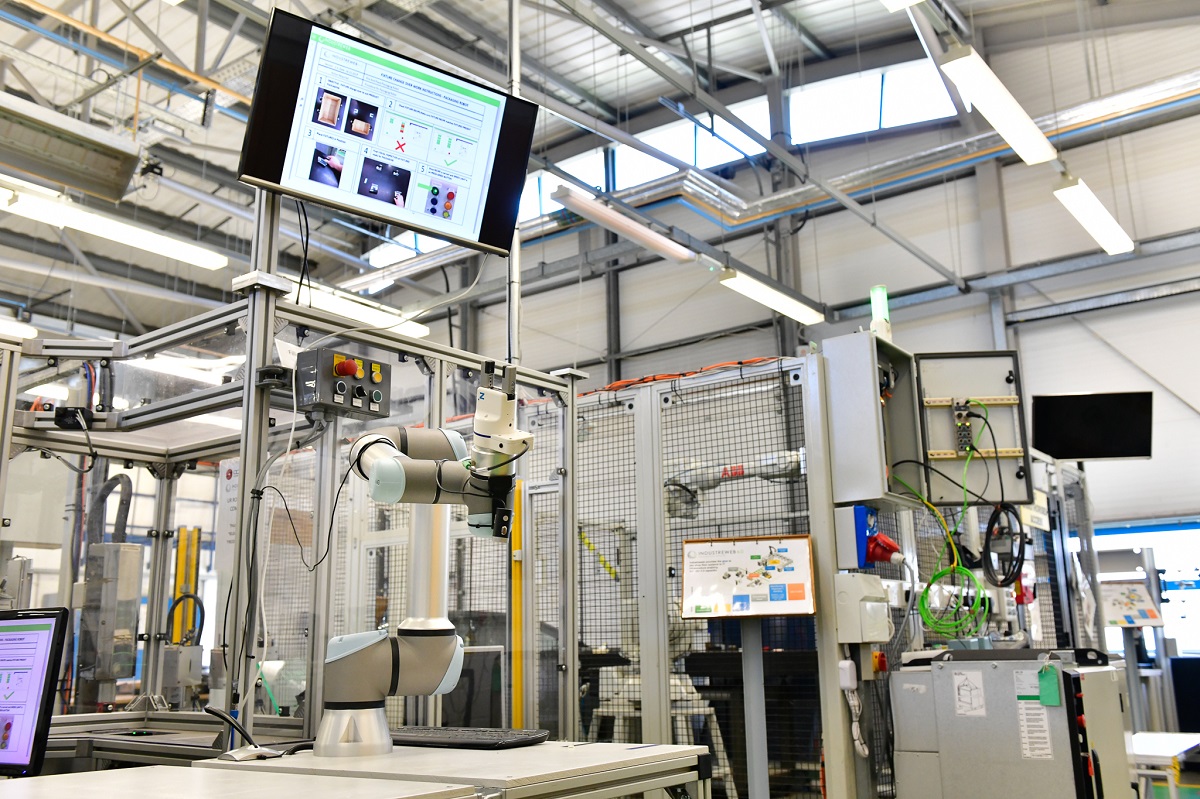 Our demonstration facilities highlight the key aspects of modern digitised industries, including connected systems, resource and production planning, data visualisation, automation and tools for operators to be more efficient and safe. All the equipment and software demonstrated is readily available in the marketplace, but we are able to show how it can be deployed effectively, with minimal effort and cost.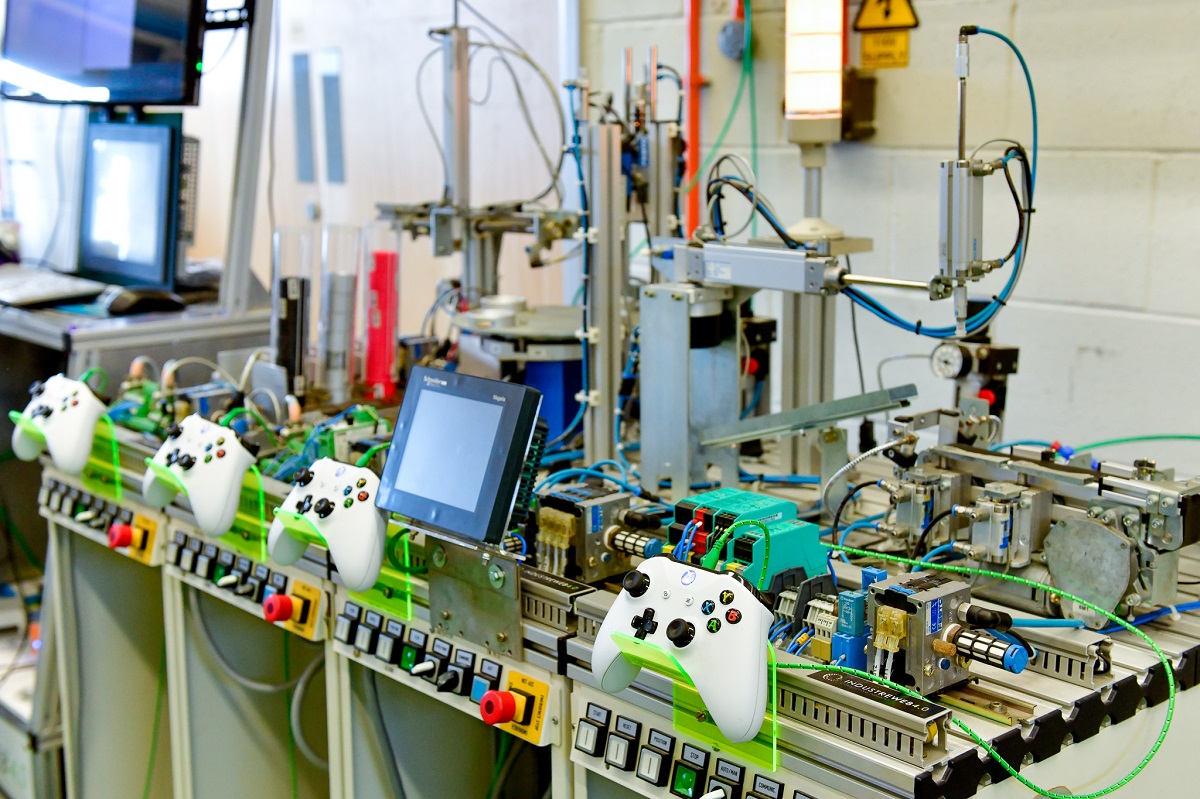 Our test rigs connect different control systems from different vendors because we understand that in most companies there will be a combination of kit and equipment from multiple sources. We can provide a step-by-step process to show how to implement digital technology in most manufacturing SMEs, no matter their starting point. With access to a wide range of training and resources, we can support any business to make the best use of digital technologies.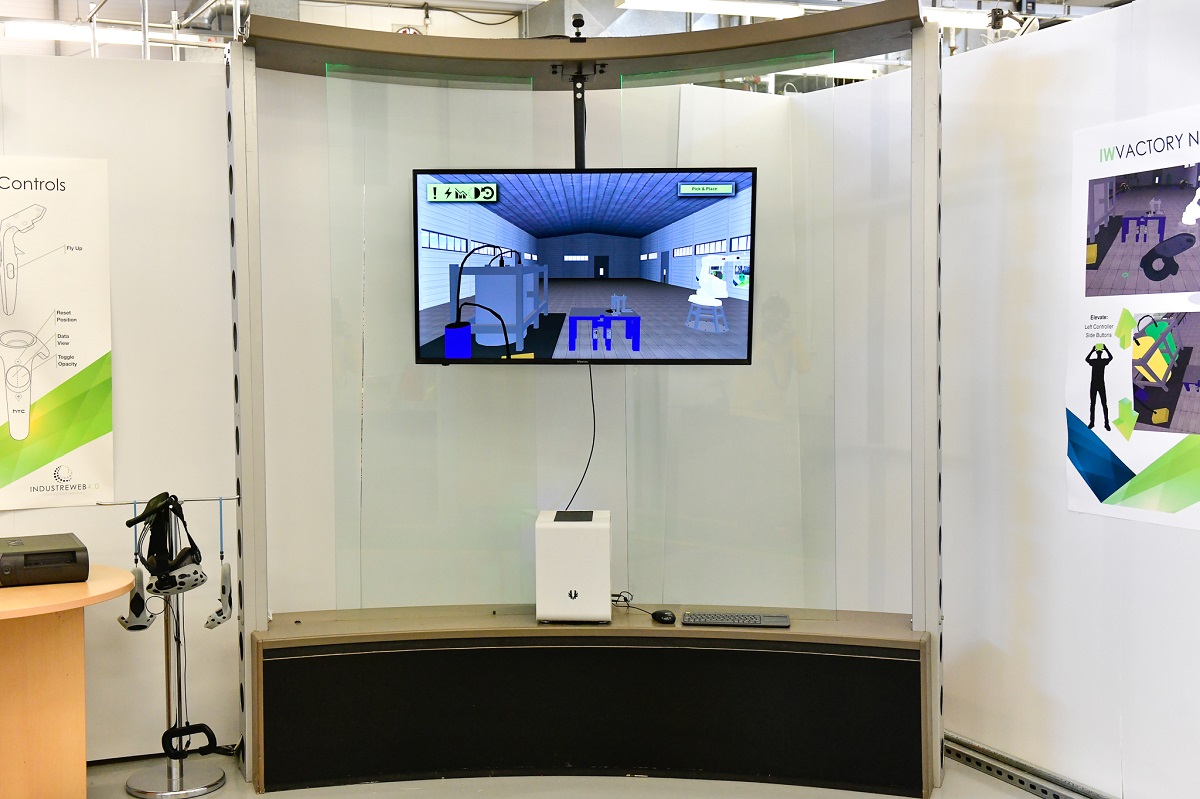 Supported by a range of technology providers and software developers, the facility demonstrates the capacity of innovative digital technologies to solve common industrial challenges, including creating alerting systems to warn against process failures, and methods by which to quickly get things operational again.
AI systems are becoming increasingly vital to improving production and reducing errors - our facility showcases the typical uses of AI on the shopfloor. 
Live demonstration scenarios include:
Operator safety and process error-proofing

Work instructions linked to process operations

Operator training

ANDON / Alerting tools to reduce downtime

Knowledgebase of typical faults and errors on the shop floor

Visualising real Shopfloor data in a virtual environment with Digital Twins and Virtual Factory

AI learning systems to correct and avoid production stoppages

Simulated production environment for new product development
The MTF facility is equipped with Single or 3 Phase power sources; WiFi, LoRaWAN and 5G Connectivity. Shopfloor technology includes:
Robotics/Automation - ABB, Universal Robot

Digital Twin - Industreweb Vactory

Control Systems Software for Siemens, Schneider, Omron, Mitsubishi, Rockwell

Data Collection / Visualisation - Industreweb Collect, Industreweb Display

Cyber-physical Systems - Gesture bracelets, bluetooth BLE, haptic feedback devices

AI / Machine Learning -Tensorflow, Keras, OpenCV, Python based systems
We welcome requests from technology providers to demonstrate new technologies in the facility; please get in touch for more information.